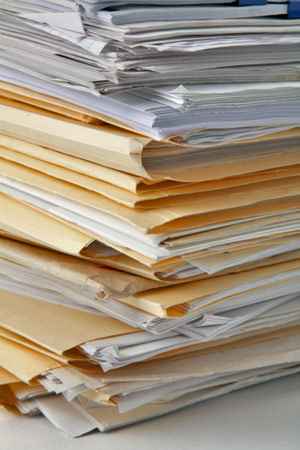 At Northwest Metabolic Medicine, we are doing our best to simplify your healthcare experience. For example, we strive to keep our appointments on time…feeling that we should respect your time as much as we'd like you to respect ours. You will see the same doctor every time. We have a simple and transparent pricing structure. Etc.
The fact is, we go to the doctor too. Every time we go to a new doctor there is the stack of forms to be tackled. And, it seems what used to be a couple of pages a few years ago is now a small mountain of paper. So, we've also tried to keep the paperwork to a bare minimum, and simplify existing forms to the extent possible. Here are some forms that you'll be running into as a new patient.
We've provided the ability to download and complete these forms. Fill them out on your computer and print them in advance of your visit, if you prefer. Or, if you just want to review them now and fill them out in the office before your first visit, that's okay too. (Also please be aware that if it is your first appointment, Dr. Geidl will need an accurate list, both names and dosages, of the current medications you are taking.)
If you are a new patient, we look forward to seeing you at your first appointment!
New Patient Forms
New patients should arrive at least 15 minutes before their scheduled appointment time to allow time to complete required paperwork. We have provided most of the forms below (as fillable Adobe PDF documents), and you can save time at your appointment by reviewing and completing your forms ahead of time. The most important form will be the Medical History form, so you may want to start there. New patients at our Northwest Metabolic Medicine location should review our Notice of Privacy Practices, and then complete the following forms: Medical History, Patient Demographics, and Financial Policies. If you would like to authorize email or text communication (or reminders) with the office, also review and sign the Electronic Communications Authorization form.
[You can type directly into these forms if you download the file(s) and then open them with Acrobat Reader or other PDF software]*
Medical History.pdf
Patient Demographics.pdf
Financial Policies.pdf
Electronic Communications Authorization.pdf
*If you are having problems typing directly into the forms, it may be due a web browser incompatibility. Instead of left-clicking on the link to open the pdf form, instead right-click and choose the "Save Target As" or "Save Link As" option, then download/save the item to your computer's Desktop. Once the file is saved to your computer, you can open the form directly in Acrobat Reader by clicking on the file's icon on your Desktop rather than going through your web browser.
Privacy Disclosure
HIPAA Notice of Privacy Practices.pdf (for review, not required to be printed)